Well it seems that the worst has happened and I have no other option but to move to another blog...
There's doesn't seem to be a way back from the Japanese blog setting, and since this setting doesn't allow comments to be only alpha numerical format, that's pretty much a death sentence to an English language based  blog like this one.
It's incredibly lame that I have to leave the blog that I've been on for years now due to such an stupid mistake. I mean, I still can't believe fc2 doesn't allow Japanese users to change language.
Still, that's how things are and I guess there's no use complaining about it now...
Please free to visit my new blog on the following adress :

http://retrogamedaisuki.blog.fc2.com/
Mind you it's still way under construction, but that's where I'm plan lingering from now on.
Please feel free to visit, comment , and rate on the new adress and help me generate some traffic.
I appreciate all the visits that you've given to this blog.
S E E  Y O U  N E X T  GA M E !
スポンサーサイト
2013-07-22 01:32|Daisuki General|Comments:0|Trackback:0|▲TOP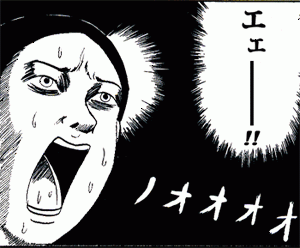 I'm sorry to announce that I might have messed up the blog big time.
I was trying to check out some blog templates but I noticed very few were showing up in the search results. I then changed the blog language to Japanese to see if more templates would show up that way, and they did.
However, imagine my surpise when I discovered that the language select option was no longer available and the blog now seems to be fixed in Japanese mode with all of these freaking annoying ads....
Unfortunately there doesn't seem to be an option to go back to English mode, and I haven't a clue about how to get rid of the ads neither.
If I don't find a way to go back to normal I fear there may not be another option but to close the blog and move to another.
It's not really the language that is a problem, mind you. But those ads are plainly unbearable.
If someone out there is a fc2 blog user and can help me out here, that would be greatly appreciated.
2013-07-16 15:37|Daisuki General|Comments:0|Trackback:0|▲TOP
After a long-ass absence (sort of burned out of retro gaming), and with finally a new image editor, I expect to get back in the scene very soon and present you with even more awesome Japanese retro games.

For those of you who actually still come to this blog, I hope you like the new look (Photoshop oh how I missed you).

Please note that some posts will be messed out due to reduced size of the blog, but I plan to fix them all little by little

Also, I need to mention that I'm having some problems with the blog comments. I have my settings to auto approve any new comment, yet for some reason some of your comments still show as pending approval. I really don't know who to fix that unfortunately....

I will approve any new comment as soon as I see them. so if you're there let me know.



2013-03-25 16:33|Daisuki General|Comments:1|Trackback:0|▲TOP
These are just some magazine scans about an article on the
「BANDAI ARCADIA」
, as well as other 8-bit paddle consoles.
2012-10-15 21:21|Daisuki General|Comments:0|Trackback:0|▲TOP
This is a short-lived promotional comic series for the MEGA DRIVE game「EL VIENTO」by WOLF TEAM.

The 4 chapters (stages) that were produced were released on the 「BEEP ! MEGA DRIVE」magazine in 1991.
The comic is a very common find around the net, but I still wanted to have it on the blog for commodity.
2012-09-28 13:56|Daisuki General|Comments:1|Trackback:0|▲TOP